Hair Root Touch Up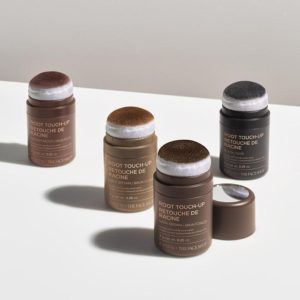 Avon's exclusive collaboration with The Face Shop brings you super-luxurious Korean beauty products that are influencing the world. Enjoy!
Roots? Never!  Avon's Hair Root Touch-Up covers your hairline, graying roots and even bare areas for a fuller hair look—instantly. 
I have thin hair and have used this product when I want bare areas to look more full; especially when I want to pull my hair back.  
This is only a hair root touch up and does not replace your hair coloring routine.  Use this to touch up until you have time to make it to your salon or do it yourself hair coloring treatment.  
BENEFITS
• Scalp-nourishing Ha-Soo-Oh herb, black bean and ginseng
• Hair puff design allows for a more natural appearance
• Long-wearing
• Built-in mirror
• TSA-friendly
TO USE
Apply prior to getting dressed to avoid any color transfer to your clothes. Remove the cap inside the container, and gently tap the puff onto dark or grey roots, starting from the scalp and working outwards. Be sure to lightly dab it on (a little goes a long way!). Store upright. Only for application on your hair. Washes out with shampoo.
Key Ingredients:

Ha-Soo-Oh
Used for skin issues in Eastern cultures.
Black Bean
Contains a type of amino acid needed in hair called "cysteine" for rich nourishment.
Ginseng
An elixir used in Eastern cultures that makes the body vigorous, robust and healthy.
Made in Korea
Click HERE to get your hands on Avon's Hair Root Touch Up.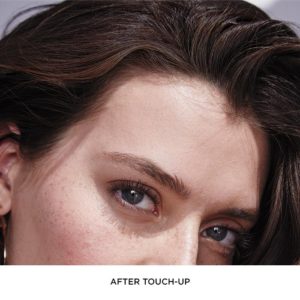 click HERE to learn more about Avon X The Face Shop

Beauty Tips and More
Shopping Posts