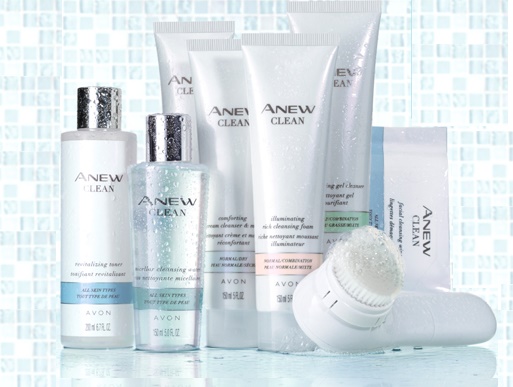 Avon Anew Clean Brush Review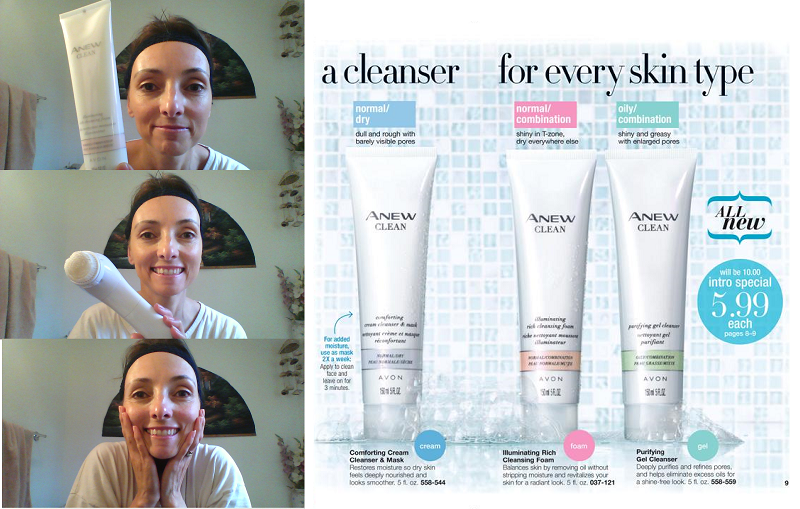 My Avon Anew Clean Brush Review – Thanks for stopping by.  I have been using the Avon Anew clean Brush for over a week and I find it to be so refreshing.  It does exactly what it says it does.  My skin feels 5 x's cleaner then it did with just regular cleaning with my hands and rinsing.  I use the Illuminating Rich Cleansing Foam in the evening before bed by first wetting my face and then placing a very small pea size amount onto my fingers I massage it onto my face.  I then wet my Anew cleansing brush and gently move it in a circular motion around my face because it only vibrates and doesn't spin; which can be too abrasive.  I then rinse my face and gently dab dry with a towel.  Afterwards; I rinse the brush head of my cleansing brush and put it away for next time.
I love the way my skin feels after using the Avon Anew Cleansing Brush.  This isn't just for women; men can use it to.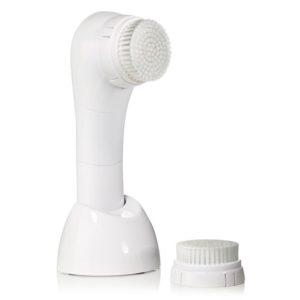 More About Avon Anew Cleansers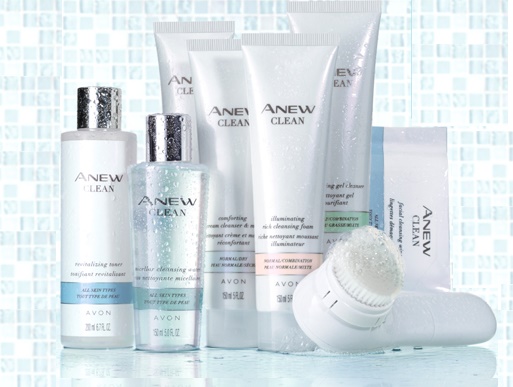 Avon Skincare Anew Clean – A customized cleanser for every unique skin type.  Clean is the first step to beautiful skin, and Avon's new collection offers the perfect cleanser for every skin type and any need, plus a turbocharged brush that takes your cleansing routine to the next level.
Anew Clean Cleansers vary by form so picking the right cleanser is easy.  Gel, foam and cream forms address the needs of specific skin types (dry, normal, combination or oily).  the scrub, wipes and no-rinse forms are for all skin types and offer additional benefits (like exfoliation, makeup removal or hydration).
Avon offers the latest innovations like a vibrating cleansing brush, a moisturizing no-rinse micellar cleansing water and a conditioning toner, which can be applied after any anew clean cleanser.
All cleansers are powerful and gentle – they do NOT contain soap or alcohol that can dry out skin.
Why shouldn't you wash your face with bar soap?
Bar soaps can have a drying effect and can strip away the natural oils that skin needs.  Unlike most bar soaps, Avon Skincare Anew Clean products are gentle cleansers that are formulated to deal with specific skin types and needs.
How do you determine your skin type?
If you have large pores all over your face and your skin is getting shiny throughout the day or if oil visibly appears on a tissue when blotting you are considered to have oily/combination skin.
If your pore are larger primarily in the T-zone (forehead, nose and chin) and visible oil appears only in those areas throughout the day, then you would be considered to have normal/combination skin.
If your skin feels tight and looks rough then you have a dry skin type.
Why you should use a cleansing brush? 
The cleansing brush enhances your cleanser and it's gentle and suitable for sensitive skin. PLUS, it cleanses better than hands alone!
What is Micellar water?
Everyone's talking about this no-water wonder! Micellar water contains micelle molecules that act like magnets, attracting and dissolving dirt, oil, makeup and other impurities.  It leaves skin feeling nourished and hydrated, and since no water is needed, it's great for on the go!
Can you use the scrub daily?
Avon's scrub is formulated with Palm Seed Powder and Jojoba Wax beads to provide gentle exfoliation that's fine for every day use (AM/PM).  Gentle exfoliation improves skin's texture and accelerates skin renewals.
What if I am already using Avon's Anew Cleansers? (No longer in catalog will be replaced with this new line)
If you were using the Anew Vitale cleanser you should try the gel cleanser.
If you used the Reversalist cleanser you should try a foam cleanser.
If you used the Ultimate or Platinum cleanser try the cream cleanser.
I'm still not sure what my skin type is? 
Experience using the Avon Skin Advisor.  This will help you find a complete regimen just for you.
What if I don't want to have to keep ordering?
If you found this information helpful; please consider sharing.  Thank-you, Monica Brown

Related Posts
My Avon Anew Clean Brush Review
Thanks for stopping by. If you like; share!!